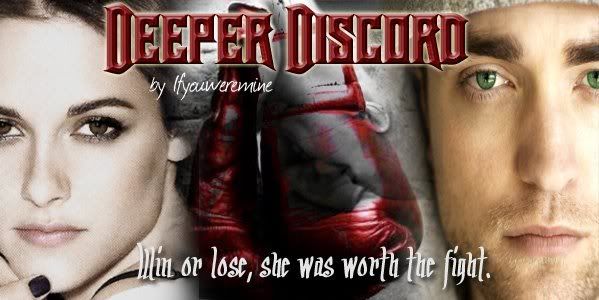 Edward is a boxer with a dark past and secrets. When his best friend's little sister moves in, he finds himself in the biggest brawl of his life. A story of love and sacrifice and fighting for what matters most. AH/OOC - M for content
Edward's is a fighter, well was a fighter. He is literally bound from moving forward with his life because of his ex-wife Rose and the baggage of his parent's death.
Meeting Rose after his parents had died in a car crash, Edward casually hooks up with her, refusing to give the commitment she wants. This forces her into Emmett's waiting arms, however a pregnancy and a subsequent diastrous marriage leaves Edward with a beautiful daughter but a controlling, bitter ex-wife.
Bella arrives at her ex-stepbrother Jasper's home in Chicago after her mother and current stepfather Phil, spend her college fund and then demand that she instead works to contribute to the house. Bella accepts Jasper's offer to stay at his home and get her life back on track.
But who do you think is Jasper's housemate? Yup Daddyward himself, and having Bella in his home will cause nothing but trouble. Why? Well Rose demands that Edward essentially get approval for any girl he dates or has around their daughter Grace. If he upsets her then she threatens his visitations with Grace. When Rose sees Bella at Edward and Jasper's apartment she automatically gets herself up in a suspicious bunch. Bella is at first unaware of the dynamic between Edward and Rose and feels herself being a bigger inconvenience than she ever had. Add to that Edward's disdain towards her, Bella is struggling to find a happy medium in her interaction with him. Poor girl, doesn't she know that Edward's fighting a growing attraction to her.
I'd done nothing but think and dream about Bella since the night I'd scared her in the kitchen. I had no intention of touching her - ever, but I'd reacted too quickly, knowing she was about to scream. Once she was in my grasp, I was gone... lost to her.
I'm a visual person, and her response to my actions only heightened my senses. When she leaned against me, I saw myself sliding my hand from her hip, down into her panties and finger-fucking her until she came, screaming my name. Then she'd unknowingly displayed her perfectly round tits through her tank top when she leaned back against the counter, asking if I was allowed to have a girlfriend. I knew she didn't mean it the way it came out, but her words set my mind reeling about if she was my girl.
It's still early days for this young fic (5 chapters) but I can see a lot of potential in exploring Edward's character and whether he'll make the decision to fight for the light he actually wants. Also, who doesn't want to see the oncoming shit storm from Rose once she realises how important Bella may actually become to Edward. I'm thinking that Bella may not just be the naive little sister people think she is.